Introducing the 2019 Contest!
It's been a year since our last contest, and we've seen many wonderful entries (you can view those results here) during the span of that contest! Now, a year later, we're ready to announce this year's contest! Thanks to everyone who helped us choose the prompts! Here they are:
---
With 48% of the votes, the EASY prompt is:

Draw your favorite enemy in the games!
For this prompt, you will draw your favorite canon enemy in any DTL installment. There isn't much else to this one; the rest is up to you!
With 44% of the votes, the MEDIUM prompt is:

Draw your favorite canon characters doing their favorite activity!
For this prompt, you will draw one or more canon characters in some way participating in their favorite activities. This can be anything, including scenes shown in the games! Just be sure that the characters you represent are doing something they love!
With 64% of the votes, the HARD prompt is:

Create a new village!
For this prompt, you will create a new village, similar (but not limited) to the ones seen in the sequel. Write a short description for your village (how it works, and who lives there), draw the layout, and some of the native creatures/enemies - the rest is up to you!
---
See any prompts you're interested in? Sign up for the contest today! https://forms.gle/HcPNptGgm2sT3SDK7
For an in depth explaination of how to submit your contest entries, check out this journal.
Oh, and one last thing: If you haven't already, consider joining our Discord! It's one of the best places to get future updates on all things Drawn to Life!
Contest ends September 10th, 2019
Welcome to the Drawn to Life Wiki!
Isaac
"
I'm sure you'll find something worth your Rapo Tokens.
"
–Isaac

Isaac is a recurring character in the Drawn to Life series. His shop is where players can spend Rapo-Coins on Weapon upgrades, Music, stamps, templates, and Abilities.
Isaac is polite, inventive, and kind; however, he is prone to a pessimistic outlook when faced with negative events or outcomes. He upgrades The Hero's various shooting weapons, showing he is quite resourceful and technologically intelligent.
If Isaac was sucked into one of Wilfre's portals, which village would he be rescued from?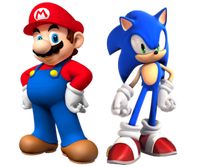 ---
This Wiki was designed for use on the desktop and may not function properly using a mobile device. Please consider switching to the full site by clicking here.
---
Community content is available under
CC-BY-SA
unless otherwise noted.