Welcome to the Drawn to Life Wiki!
Mari
"
It's not about what's best for us...
it's about doing what is right.
"
–Mari

Mari is the daughter of The Mayor, and later becomes the (eighth) mayor of the Raposa Village. She was one of the remaining Raposa left in the Raposa Village, besides Jowee, The Mayor, and Cindi after the Darkness swept over.
She is determined and strong willed. She has low self esteem in the first game, but slowly gains confidence throughout her reign as mayor.
Which is your favorite version of Mari?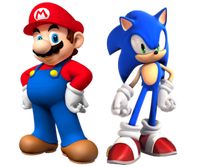 ---
This Wiki was designed for use on the desktop and may not function properly using a mobile device. Please consider switching to the full site by clicking here.
---