Kori Jungle


Characteristics
Area
Beach Gate
Number
2
(12 overall)
Level Type
Standard
Underwater
Information
Template
Kori Tree
Saved
Bubba and his caretakers
Secrets

Music
Ability Token
Music

Game
Navigation
Last Level

Surf Beach
Next Level

Angle Isle
"
Enter the Rapo Islands Gate and bring back the Kori Tree page!
"
–In-Game Task Prompt
Kori Jungle is the second level in the Beach Gate. This level utilizes both Standard and Underwater level types. Additionally, this level progresses from left-to-right until the level's Exit Gate.
Like most other levels, Shadow Goo is splattered around Kori Jungle. The Hero can clear the Shadow Goo for an end-level bonus.
CreationsEdit
Rescued Raposa Quotes Edit
"Aw Rapo... if only my bro was here...
He's back n the village? What are we waiting for!?"
"
Bubba is such a sweet ole' thing!
"
"
Bubba ain't our son, but sometimes it feels like he is...
"
Template PageEdit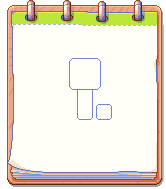 The page for the Kori Tree is found here.
A total of seven Lives can be obtained in this level.
This level has the fewest underwater sections of any Beach Gate level.
The third section of this level is described as an ancient Baki temple.
---
Music themes used within this level (in order of use).
| | |
| --- | --- |
| Island | Underwater |
---
---
Community content is available under
CC-BY-SA
unless otherwise noted.